The Simien Mountains - MTB Tour - november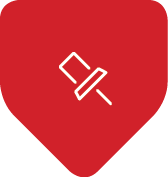 oktober till march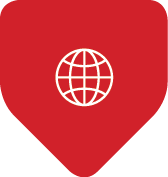 10 days
Own MTB
470 km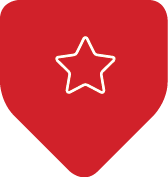 2/5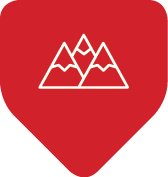 1/5technically simple
4/5very good condition
We start our MTB trip in the capital of Ethiopia, Adis Abeba. A hilly tour brings you to the Tana lake and the Ethiopian Orthodox monasteries. You'll discover the Blue Nile Waterfalls near Tississat and you 'll travel towards the historical Gonder. You'll be surprised by the amazing views and the superb hights.
Ask for a tailormade program.
Program
Formulas
Travel dates
Prices
Day 1
Flight Home country - Adis Abeba
Day 2
Drive and Bike Addis-Mota ( 6 h bus transfer 250 km – 40 km MTB – muddy roads)
Early Morning arrival in Bole International airport meets us in the car parking area inside the airport and start driving. We will drive about 250 km from Addis to Bichena. From there, we'll bike for 40 km off road direction Mota.
Lodging : hotel (B/L/D)
Day 3
Bike Mota-Bahirdar ( 110 km MTB of which 60 km is easy biking)
Morning after breakfast biking to Bahirdar, one of the most beautiful towns in Ethiopia. On the way visit the Amhara people way of life and the real country side of Ethiopia. Arrive and relax.
Lodging : hotel (B/L/D)
Day 4
Bahirdar-Tississas-Gonder (70 km MTB off road – 3 h bus transfer 160 km)
Biking 70 km round trip to visit Tississat named after the Water Falls of the Blue Nile (the life blood of the Sudanese and Egyptians) Bike again to Bahirdar, and drive to Gonder.
Lodging : Hotel (B/L/D)
Day 5
Gonder –Zarimba-Debark (50 km MTB – 2 h bus transfer 50 km)
Transfert to Debark , have lunch. After lunch we start our tour to Zarimba ( Limalimo) which is part of the Semien Mountain national park, spectacular "Grand Canyon views" . We bike back to Debark which is the most tough biking and people can't bike more than 50km as per our previous experience.
Lodging : camping (B/L/D)
Day 6
Debark-Sankaber Camp site (Simien Mountain National Park) (35 km MTB – steep climbs)
Biking in the Semien Mountain National Park high mountains and back off road to Sankaber. overnight camping.
Lodging : camping (B/L/D)
Day 7
Sankaber-Chenek (Simien Mountain National Park) (27 km MTB + optional climb to the Highest Summit of the Simien Mountains 15 km)
Biking until Chenek, at 3,600m, the best place for scenery viewing. We drive to Bhuait where we enjoy the views on the highest peak of Simien, Ras Dashen Mountain (4620 meter). Back to Chenek
Lodging : camping (B/L/D)
Day 8
Chenek – Debark - Gonder (70 km MTB and 100 km Transfert 2H)
Descent from Chenek to Debark on the bike for 70 km all are off the tracks. Have final camping lunch in the Semien Mountain and drive to Gonder
Lodging : hotel (B/L/D)
Day 9
Gonder – Adis Abeba
Flight from Gonder to Addis Adeba. Afternoon city tour to Addis Ababa national museum and Merkato, the biggest open market in Africa. Farewell dinner in the famous Ethiopian traditional restaurant with live music and delicious meal. Transfer to Bole International airport for flight to home country
Legend :
B : Breakfast
L : Lunch
D : Dinner
Any more questions ?
Don't hesitate to ask.
STAY
UP-TO-DATE
BROCHURE
Download