The Gorilla mountainbiketour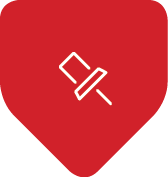 December until March and June until September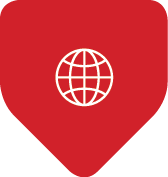 12
mountainbike (rented locally)
365 km and 5800 level difference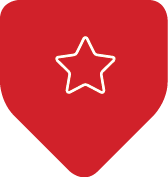 4/5excellent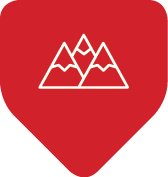 1/5technically simple
3/5good condition
During this 10-days Mountainbike tour we cross 5 National Park and we look for the gorilla's in the Bwini National Park. We 'll mountainbike in the Kibale National Park with its Crater Lakes, maïs and thea plantages. We'll follow magnificent trails in the Kilembe Mine area. In the Queen Elisabeth National Park we look for tree climbing lions. In the Lake Mburo National Park we see Africa at its very best. A once in a lifetime Mountainbike Safari !
Program
Formulas
Travel dates
Prices
Day 1 & 2
ARRIVAL AT THE AIRPORT – TRANSFER TO HOTEL IN ENTEBBE/KAMPALA
On arrival at the Entebbe International Airport, you will meet and greet guides. You will receive a briefing from the guide and then transfer to your hotel. Dinner is not included.
Day 3
ENTEBBE/KAMPALA – KIBALE FOREST NATIONAL PARK (65 km – 1000 m level difference)
On this day, we will drive to Fort Portal where we will have lunch and in the afternoon we bike towards Kibale Forest National Park. This experience will take you through huge tea plantations, overseeing the volcano crater lakes
Lodging : Guest house (B/L/D)
Day 4
KIBALE FOREST NATIONAL PARK – KASESE (60 km farm land – 1200 m level difference)
After breakfast we bike through Kibale NP to Bigodi swamp passing through maize plantations, local communities and meeting local people. We will board our van in Rwimi Trading centre and then drive to Kasese
Lodging : Hotel (B/L/D)

Day 5
KASESE - QUEEN ELIZABETH NP/ISHASHA SECTOR (55 km)
Early breakfast, we bike in the trails of kilembe mines. In the evening we will drive to Queen Elizabeth National Park, famous for the tree climbing lions.
Lodging : Resort (B/L/D)
Day 6
QUEEN ELIZABETH NP/ISHASHA SECTOR – BWINDI NP/RUHIJA (70 km)
Today we'll bike to Ruhija it's a 70km ride through hills of Kigezi with excellent landscape
Lodging : Gorilla Mist Camp (B/L/D)
Day 7
BWINDI NP/RUHIJA – LAKE BUNYONYI
Today is the highlight of this mountainbike trip : The mountain Gorilla trekking in Bwindi National Park for 4 to 8 hours.
Lodging : Luxury Tented Camp (B/L/D)
Day 8
Leisure day : visit of 4 islands in LAKE BUNYONYI or visit to Pigmy Village (optionally – not included)
Lodging : Resort (B/L/D)
Day 9
LAKE BUNYONYI – LAKE MBURO NATIONAL PARK (55 km – 900 m level difference)
We will bike to Kabale town from Lake Bunyonyi then join your driver and proceed to Lake Mburo
Lodging : Lodge (B/L/D)
Day 10
LAKE MBURO NATIONAL PARK (60 km – 700 m level difference)
This morning, we will go for a bike ride with an armed ranger within Lake Mburo. It's a great opportunity riding through the park as you watch various animals like zebras, Impalas, famous eland etc . In the evening transfert to Entebbe
Lodging : Hotel (B/L/D)
Day 11-12
ENTEBBE - DEPARTURE
Transfer to the airport & flight Entebbe-Home country
STAY
UP-TO-DATE
BROCHURE
Download