The End of the World mtb tour -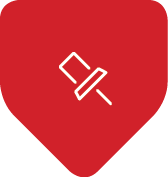 November until March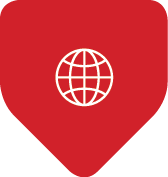 13 days
Own MTB
1000 km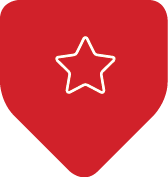 2/5simple ; basic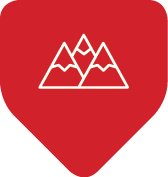 1/5technically simple
4/5very good condition
This tour takes you throughout the splendid but windy landscape of the Glacier National Park in Argentina until the most southern part of the American continent. You make the crossing to Fireland. You'll mountainbike to the town at the end of the word, Ushuaia. During two weeks, you'll enjoy the Unesco Worl Heritage landscapes and places. You enjoy the most beautiful of South-Patagonia and Fireland : glaciers, penguins, mountain lakes, steppes and huge forests.
Niet fietsende partner?
Ask for a adapted program.
Program
Formulas
Travel dates
Prices
Day 1
El Calafate:
Meet the cycling group and mountain cycling guides in El Calafate.
Lodging: hotel. (D)
Day 2
El Calafate - Perito Moreno glacier:
We take the sightseeing tour to Perito Moreno glacier. We go on a motor boat on Argentino lake. You may take an optional glacier hike.
Lodging: hotel (BLD)
Day 3
Cerro Castillo - Chile (110 km of which 30 km gravel road – 750 m level difference)
We start cycling through the Patagonian steppe with great views of the mythic mountains of Patagonia. Then we continue riding on the support vehicle to the Chilean border. We cross the border to Chile cycling on our bicycles at Cancha Carrera pass.
Lodging: camping, (BLD)
Day 4
Torres del Paine National Park (75 km – paved road)
We cycle along the lakes: Porteño, Toro and Rio Serrano. We reach the Pacific ocean by the town of Puerto Natales.
Lodging: cabins on a privileged location near the sea side of the Pacific ocean. (BLD)
Day 5
Puerto Natales
Leisure day with optional tours on your own. Options: boat tour to the glaciers, horseback tour or a stroll through the Natales tour.
Lodging: cabins, same as the day before (B)
Day 6
Río Verde (Estancia at sea shore) (122 km paved roads- 600 m level difference)
We continue cycling for a 100 km stretch on paved road, then we drive on the support vehicle for about 50 km, finally we cycle for 22 km (on gravel road). We arrive to one of the most typical estancias (ranch) of the Chilean Patagonia located at the Skryring bay.
Lodging: estancia (BLD)
Day 7
Punta Arenas (94 km paved roads – 350 m level difference)
Cycling along the Pacific ocean, panoramic views on a gravel road. The second leg of this section we cycle on paved road arriving at Punta Arenas.
Lodging: hostel in Punta Arenas (BLD)
Day 8
Inútil bay (85 km gravel road – 700 m level difference)
After we cross the Magellan's strait on ferry (2h 40m) we arrive to Porvenir on Tierra del Fuego we continue cycling along the strait with spectacular views. We camp by the strait (at open land) (BLD)
Day 9
Russfin (110 km gravel road – 900 m level difference)
We continue cycling on the Inútil bay to a Royal penguin colony. Then we continue to Cameron (km70), where we detour to the island inland area , we stay for the night at a lodge which was an old sawmill at Russfin. (BLD)
Day 10
Río Grande – Argentina (80 km gravel road – 800 m level difference)
A stretch of road with some uphill and downhill sections cycling from the inland to the Atlantic ocean. At km 60 we cross the border to Argentina crossing Bellavista river. We take the van for a stretch of the road (60 km) arriving to Rio Grande town, dinner on your own.
Lodging: hotel (BL)
Day 11
Tolhuin ( Fagnano lake) (115 km paved road – 600 m level difference)
The first section of this day cycling trip we cycle by the Atlantic ocean, then we take a side road, gravel road cycling to the heart of Tierra de Fuego, to the nothofagus (lenga - kind of beeches trees) forest and beautiful huge lake Fagnano.
Lodging: camping at Fagnano lake shore (BLD)
Day 12
Ushuaia (100 km on paved road – 900 m level difference)
We cycle uphill to Garibaldi pass from there we have the best view of Tierra del Fuego. Garibaldi pass is one of the most beautiful passes in Patagonia. After a downhill cycling sections and some wavy stretches of the road we arrive to our final destination: Ushuaia.
Lodging : hosteria (BL)
Day 13
Lapataia bay tour
Leisure day. Lapataia bay sight seeing tour in the Tierra del Fuego national park or take a sailing tour on the Beagle channel (with birdwatching)
Lodging: hosteria (B)
Day 14
Ushuaia
Transfert to the airport
Legend:
B : Breakfast
L : Lunch
D : Dinner
STAY
UP-TO-DATE
BROCHURE
Download