The Forest, Volcanoes & beach mtb tour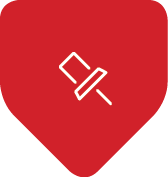 December until April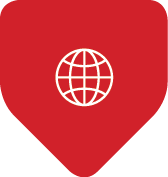 8 days
locally
181 km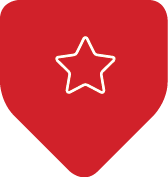 3/5comfortable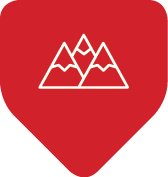 1/5technically simple
2/5normal condition
This 7-days trip takes you to the inner Costa Rica, from the Nordic Volcanic region till the tropical beaches of the Pacific coast. Ride at the base of Arenal Volcano and around Lake Arenal.
Visit the amazing Rio Celeste (Blue River) and finish your trip on an idyllic beach at the Grand Ocean.
Niet fietsende partner?
Ask for our special program
Program
Formulas
Travel dates
Prices
Day 1
Flight home country - San José Airport
Your guide will greet you at the airport and drive you to our hotel surrounded by coffee and sugar cane plantations, at the foothills of Poás Volcano.
Lodging : Hotel (D)
Day 2
La Tigra – Fortuna Hot Springs (31 km – level difference 585 m)
We shuttle to the quiet village of La Tigra where we start our scenic bike ride by the true rural Costa Rica. We're heading towards Arenal Volcano, the most spectacular of Costa Rica's active volcanoes. This evening we'll visit the beautiful Eco Termales Hot Springs
Lodging : Hotel (B/D)
Day 3
Rio Celeste
We'll take the morning off our bikes today and do a guided hike on the slopes of Tenorio Volcano
National Park. This 7 km hike (hiking time 3h) takes us to the point in the river where Mother Nature magically mixes the water of two crystal-clear streams, changing its color to the beautiful light-blue we call Celeste. The trail continues through the forest to reach the stunningly colored Rio Celeste Waterfall.
Lodging : Hotel (B)
Day 4
Fortuna – Nuevo Arenal (53 km – 470 m level difference)
Today we ride the southern shore of Lake Arenal. We have great chances of spotting wildlife and enjoying superb views of the lake and the Volcano.
Loding : Bed & Breakfast (B)
Day 5
Tieras Morenas – Samara (26 km – 365 m level difference)
Today's ride will take us away from Lake Arenal into the Northern
Guanacaste Volcanic Range. We'll experience a dramatic change of
scenery today as we go from the lush rainforest, to the brownish
tropical dry forest on the west.
Lodging : Lodge (B)
Day 6
Samara Beach Loop Ride (50 km – 290 m level difference)
Our final ride takes us on quiet rural roads along the nicest
beaches of Guanacaste. Enjoy a beautiful sunset.
Lodging : Lodge (B/D)
Day 7
Beach Guanacaste - San José
Enjoy the morning at the beach; take a last swim in the Pacific or do some extra mileage on your bike before driving back to San José or the Airport this afternoon.
Day 8
Arrival home country
Legend:
B = Breakfast
L = Lunch
D = Dinner
STAY
UP-TO-DATE
BROCHURE
Download