The yak and yeti mountainbiketocht - NOVEMBER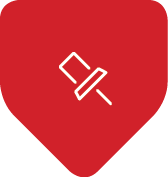 march, april, mei, september, oktober, november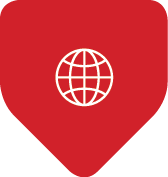 10 days
own mountainbike or hire a bike
330 km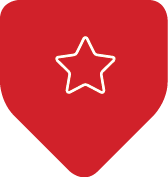 2/5lodges and hotels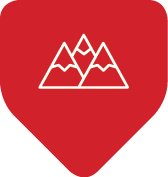 1/5technically simple
4/5very good condition
This 6-days sublime mountainbike tour takes you to the Kathmandu Valley. You'll discover great temples and pagodes and you'll enjoy the panoramic view of the mountains in the Himalaya: Annapurna, Langtang, Everst. During a splashy rafting you'll discover the rapids of the Trisulrivir. You'll visit Chitwan National park. From the Nepalese lowlands, you'll climb via a magnificent track to Daman on 2.455 meter. Finally, you'll bike to Kathmandu along a great Nepalese scenery.
Niet fietsende partner?
For the no biking partners, feel free for a customised program
Program
Formulas
Travel dates
Prices
DAY 1 & 2
Flight to Kathmandu (1.350 m). Welcome at the airport and transfert to Hotel in Thamel. You'll discover the atmosphere alongside the narrow streets in Kathmandu. Get aquainted with your local tourguide .
DAY 3
Kathmandu – Chisopani (43 km – 2.195 m). You'll start the MTB tour in the valley of Kathmandu(1.300 m). Climbing the hills you'll enjoy the nice scenery of the valley. You'll follow a single track in the direction of Nagi Gompa. Via Mulkharka you'll bike to Chisopani (2.195 m). From there, you 'll admire the highest peaks of the Himalaya . Overnight in lodge.
DAY 4
Chisopani – Dhulikkel (62 km – 1.463 m). A sloping mounting landscape with surprising single tracks brings you to Nagarkot (1.985 m). In the afternoon, you'll get via Naba into the direction of Dhulikkel (1.463 m). Overnight at the hotel.
DAY 5
Dhulikkel - Chauradi – Chitwan National Park (116 km – 150 m). A minivan brings you to Chauradi, the departure of a magnificent 3-hours rafting on the Trisuli river. You'll be picked up by the minivan in Kuringhat and you'll be driven to Chitwan national park. Overnight in Hotel Wildlife.
DAY 6
Today, you'll discover Chitwan National park. On the back of an elephant, you'll search for rhinos and other wild animals. Overnight in Hotel Wildlife.
DAY 7
Chitwan National Park – Daman (132 km – 2.400 m). A minivan brings you to Hetauda (76 km). From the lowland, you'll bike 50 km upwards to Daman (2.455 m). You'll be rewarded for this effort with an amazing view on the Himalaya. Overnight in Everest Panorama hotel.
DAY 8
Daman – Kathmandu (84 km- 1.350 m). You'll bike off road through a magnificent Nepalese scenery along mountain riffs to Kathmandu (1.350 m). Overnight in hotel.
DAY 9
In Kathmandu you'll visit the city or you can do a mountain flight (optionally) . Transfert to the airport. International flight back home.
DAY 10
Arrival at home

Any question ? Feel free to ask.
STAY
UP-TO-DATE
BROCHURE
Download