The Cordillera Blanca mountainbiketour - july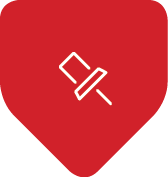 april to november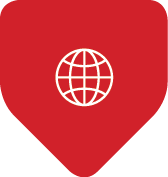 11 days
Own MTB or local rental
217 km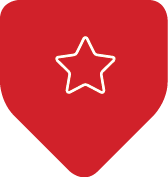 3/5comfortable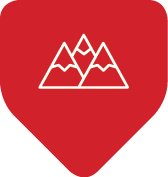 1/5technically simple
4/5 a very good condition
This MTB tour brings you during 7 days in the Cordillera Blanca mountain chain in the Andes. Cordillera Blanca measures more than 180 km and contains 33 mountain tops above 6000 m. Departure from the Quebradas or small valleys towards high peaks. You'll bike in the Cordillera Negra and Blanca National park. Short distances on a height in a breathtaking scenery.
No biking partner ?
Ask for our customised program.
Program
Formulas
Travel dates
Prices
DAY 1
international flight
DAY 2
Arrival in Lima. Minivan from Lima to Huaraz (8 hours drive). Overnight in hotel.
DAY 3
Huaraz – Huaraz (24km – 3 to 4 h drive – 3.050 m/3.750 m/3.550 m). As for a start, you'll cross immediately the Cordillera Negra Mountain chain. You'll make an unforgetable descent from 1000m. You'll enjoy beautiful views on the glaciers of the Cordillera Blanca and the nearby valleys. Overnight in hotel.
DAY 4
Huaraz – Huaraz (27 km – 3 to 4 h drive – 3.050 m/3.850 m/3.050 m). From Huaraz you'll bike gradually to the Quebrada Cojup, further on to Pitec. From there, you'll start your descent via an Incatrail back to Huaraz. Overnight in hotel.
DAY 5
Today, enjoy your free day in Huaraz. Overnight in Hotel .
DAY 6
Huaraz – Yanama (42 km – 4 to 5h drive – 4.400 m/4.780 m/3.400 m). The loop of Huascaran is a panoramic drive and at the same time the most challenging tour in the Cordillera Blanca. This tour follows the Llanganucovalley and flanked by the most impressive peaks of the Nevado Huascaran (highest peak of the Andes: 6.768 meter), Chopicalqui, Chacraraju, Pisco en Yanapaccha. Departure at 4.400 meter and you'll climb via a zigzag route to Portachuelo de Llanganuco on 4.780 meter. Afterwards you'll descent to Yanama on 3.400 meter. Overnight in a lodge (LD).
DAY 7
Yanama – Chacas (32 km – 4 to 5h drive – 3.400 m/4.200 m/3.350 m). Today you'll climb to the Pupashpas on 4.200 meter , afterwards you'll descent 20 km to Acochaca on 2.900 meter. Finally, you'll climb to Chacas on 3.350 meter. Overnight in hotel (BLD).
DAY 8
Chacas – Carhuaz (60 km – 3 to 4h drive – 3.350 m/4.735 m/2.900 m). Transfert by car in the direction of Punta-Olimpicapas. The last 10 km, you'll climb to 4735 m nearby a tunnel. Afterwards, a spectacular descent of 50 km to the Ulta valley. Our day ends in Carhuaz. Overnight in hotel (BLD).
DAY 9
Carhuaz – Huaraz (32 km – 3 to 4h drive – 3.050 m/3.550 m/3.050 m). You'll discover the Cordillera Negra. You'll leave Huaraz via small country roads, small rivers and suspension bridges. Overnight in a hotel.
DAY 10
Transfert by minivan to Lima. International flight.
DAY 11
Arrival in home country
Legend :
B = Breakfast
L = Lunch
D = Dinner
Any question ? Don't hesitate to ask us.
STAY
UP-TO-DATE
BROCHURE
Download