The Yurt mtb tour - JULY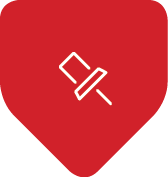 juni t.e.m. september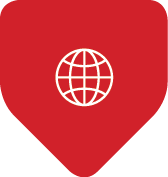 13 dagen
eigen fiets of mountainbike huren
590 km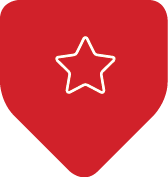 2/5eenvoudig, basic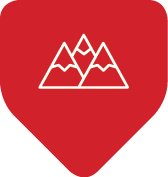 1/5technisch eenvoudig
4/5zeer goede conditie
Thanks to the unspoiled nature, the high mountain ridges and the wide valleys we often call Kirgizië the "Switzerland of Central Asia". Mountainbiking there is a unique experience. Not much tourism at all. A part of this mountainbike route belongs to one of the 5 most beautiful tracks in the world.
You'll enjoy during 12 days of high mountain passes, deep canyons and exciting panoramic views. The Silk route brings you back to your departure point. You'll discover the culture of Nomads and Yurts. You'll drive horse in the wide nature and you'll learn how to hunt a tame eagle.
Ask for our detailed program.
Niet fietsende partner?
Program
Formulas
Travel dates
Prices
Day1 :
Flight Brussels - Bishkek
Day 2 :
Bishkek
Arrival in the morning, Transfer from the airport to hotel Umai . After some rest, preparing bikes and if wanted, cycling tour to fishponds north of Bishkek. About 30- 40 km. Mostly flat asphalt, some paved and sandy roads. Stay in Hotel Uma. Altitude 800m (BLD)
Day 3 :
Bishkek-Kyzyl Oi (70km) ; By car west to Kara-Balta then south to the Tor Ashu tunnel at 3160 m. After the tunnel at 3100 m start cycling ( tunnel is dangerous for cyclist) in 31 curves down to cross road to Son-Kul. ( distance 13.1 km , alt 2500m . From here you enter the Suusamyr Valley. In 70 km after the tunnel you reach the village Kyzyl-Oi. Alt 1750m. Here you will stay in a B&B . Till cross road asphalt, than rather bad, sometimes sandy road.(BLD)
Day 4 :
Kyzyl Oi – Kara Keche (65-75 km) : Continue along the Kökömeren river, passing a few small villages, after 38 km you reach Chaek the districk town of this area.( alt 1600m ) Continue along the river till Baljzak and further to the mining town Kara-Keche. Before reaching this place the tents will be put up for the night.(BLD)
Day 5 :
Kara Keche – Son Kol Lake (65 km) : Over a small, rather bad road to the Kara-Keche pass (3300 m). From here you have a good view on the Son-Kol lake. (3100 m), Gradually descend to the n.w side of the lake. Accommodation in a yurt camp.(BLD)
Day 6 :
Son Kol Lake (29 km) : Today not so much cycling, cycle around the lake to the exit at the east side, time to stop from time to time to enjoy the area. Stay in tents. Atitude 3100m (BLD)
Day 7:
Son Kol Lake – Tolok Valley (79 km / wide road but rather stony) : Via the Kalmak-Ashuu pass (3446m) to the road leading into Tolok Valley (2500m). A beautiful itinerary with spectacular views. Overnight in tents. (BLD)
Day 8:

Tolok Valley – Solton Sary Valley (44 km) .After 10 km you encounter the road to China. Follow this road over the Dolon Pass (3030m) Turn to the narrow, spectacular Solton-Sary Valley along the Kichi Karakujur river. Overnight in tents, alt. 2900 m. (BLD)
Day 9:
Solton Sary Valley – Kochkor (75 km) We leave the Solton-Sary Valley and climb from 2900 m to 3400 m. Descend into the Kara-Kujur Valley. Continue to the village of Kochkor. Overnight B&B. (BLD)
Day 10 :
Kochkor – Tuura Suu (61 km) . From Kochkor over a very rough asphalt road to the village Kara-Talaa (1700m) . Here turn into the mountains for another 35 km, climbing up to the yurt camp Tuura-Suu at 2200m. Stay in yurt camp
Day 11 :
Tuura Suu- Bokonbevao (72 km) . Cycling over the Ala Bash Pass( 2365m) and through the Kongur Ölüng valley to the village Bokonbaevao. Stay in B&B (BLD)
Day 12:
Transfer back to Bishkek, farewell dinner . Stay in hotel . (BLD)
Day 13
Transfer to the airport and departure
Legend:
B : Breakfast
L : Lunch
D : Dinner
STAY
UP-TO-DATE
BROCHURE
Download